14 December 2006
BY THE GODS & GODDESSES ...
at last a NY Area Appearance!

On Friday January 19th, 2007 The Dublin Pub & HM Dave Proudly Present VIRGIN STEELE LIVE IN CONCERT in an extremely Rare NY Area Appearance.

For further details contact The Dublin Pub at: (516) 352-9131 or
HM Dave at:



Date: Friday-January 19th, 2007
Address: 2002 Jericho Turnpike, New Hyde Park, NY
Tickets: $10.00
Doors Open at: 9:00 PM

New Interview
Check it out here.

7 December 2006
Acoustic Shows ...
DAVID DEFEIS & EDWARD PURSINO will be in ITALY in April to do 2 very Special Acoustic performances for the FLASH MAGAZINE PARTY at:

APRIL 27 FLASH MAGAZINE PARTY #1 LAKE CDOVEDILLA (PAVIA) (near Lake Como) - at the THUNDER ROAD CLUB: www.thunderoad.it and

APRIL 28th FLASH MAGAZINE PARTY #2 PRATO( FLORENCE) - at the SIDDHARTA CLUB: www.energyzone.it

There will be a meet and greet at both, and plenty of time to relax and drink wine with the boys.

For more information contact:

Fulvio Trinca - Flash Magazine - PRESS Office



For those of you who do not live in Italy or nearby, we can tell you that more European dates are in the works for the coming months, with the Group doing full "Electric" shows, as well as a few more acoustic performances. We also hope to be able to announce a New York area date within the next few days. Please stay tuned.
Cheers & thanks very much for all your support!!!
VS HOME OFFICE
Mark Gorman

28 November 2006
PROGPOWER 2007
VIRGIN STEELE is confirmed to perform at the next PROGPOWER FESTIVAL in Atlanta, Georgia. More details will unfold in the weeks ahead. In addition a Long Island, NY area date is also currently in the works. More details shortly.

Guestbook closed

Dear Friends of Steele,

Due to some technical difficulties this GUESTBOOK will be temporarily closed. But... FEAR NOT. You can still leave comments to the Group at:

www.myspace.com/virginsteele

If you are not a myspace member you can still leave messages at the e-mail address:



Cheers and all the best to you ALL,

VS HOME OFFICE
Mark Gorman

4 November 2006
More Reviews on "Visions of Eden" at:
www.bravewords.com
www.lefantastaique.net
www.obliveon.de

26 September 2006

The List goes on ...
Another Album review at: www.aordreamzones.com
New Interviews at:
www.metalheart.pl (Polish)
www.brandedandexiled.com (English, go to »Interviews«)
sacredembrace.com (English, go to »Interviews« or just click here)

Part III of the 5-Questions Interview ...
... Edward´s and Josh´s answers are here.

Nobody said it was easy (-listening) ...
Find more Album reviews at
www.bloodchamber.de (German)
www.antenna.nu (English)
metal-revolution.com (English)
metalzone.dk (Danish)
http://www.powermetal.dk (English) plus an Interview (Greek) at greekrebels.gr!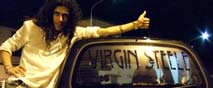 01 September 2006

Giving the boys the 3rd degree - part II - ...
... this week it is David´s turn to tell the details on the making of "Visions Of Eden" and what the Music/Songs are meant to be. See you next week when we give you Edward´s and Josh´s answers.

The latest Reviews and Interviews
GONDOLIN - Online Rock & Metal Magazine (Poland) - Album review
www.truemetal.it (Italy) - Interview
www.sacredembrace.com (Canada) - Album review and interview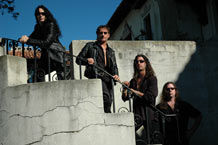 25 August 2006
Benefit for Lou Parasimo
On May 16, 2006, Lou Parasimo, renowned Long Island guitarist passed away after a long illness due to complications of Crohns Disease at the age of 33. Lou was a dear friend to all who knew him and is survived by his wife Brenda. A benefit is being held on 8/27/06 to help Brenda with funeral and medical expenses and to honor a great musician and friend.
Many of Long Islands finest musicians and friends of Lou and Brenda invite you to come down and celebrate Lou´s life with us to honor his memory.

Bands: - LIVE AFTER DEATH - The Ultimate Maiden Tribute (Lou´s former band) -IMMORTALLY COMMITTED--Original Heavy Metal -JONNY QUEST featuring Keith Hill (Full House) and Drew Hill (Liverpool)--Long time friends of Mr. Beery playing the best of Classic Rock -VIRGIN STEELE´s David DeFeis and Frank Gilchrist + guests -Many More Special Surprise Guests!

Time: Sunday, August 27th 4:00 pm - whenever!!!

Location: Mr. Beerys 4019 Hempstead Tpke. Bethpage, NY (516) 579-7049 www.mrbeerys.com
Admission: $10



Giving the boys the 3rd degree - part I - ...
... this time it is The Kraken, The Baron - Frank Gilchriest who answers questions by Edmund Alscott. Here we go ...

More interviews/reviews on the web
Album review in French
Interview and review on www.metalfan.nl (Netherlands)
Interview on www.laestadea.com (Spain)

Images and some words ...
... from Alessandro: "I made a Visions of Eden desktop, if you want to put it on the website! I also made some avatar images (in different sizes) one can use in forums or chatting software like skype, and a lighter version of the banner because many forums have a byte size limit. All the stuff on here: http://atreus.altervista.org/

Kind Regards
Alessandro"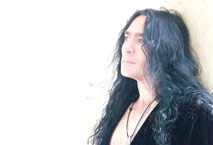 17 August 2006
This Interview ...
... comes probably right on time in view of the on-going discussion on our gustbook page as it answers many current questions.
You also may check out the interviews on the following websites:

magicfiremusic.net
metalmessage.de
ChaosMetal

The Birth of Lilith
illustrated for a new wallpaper / designed by Nikos plus one by Erwin Vleder- check them out here.

11 August 2006
RevelationZ ...
"Visions Of Eden" chosen Album of the Month by RevelationZ Magazine - Read Tommy´s detailed Review to share his impressions and to find out what treat you are in for. Goose-flesh guaranteed.

Streaming audio-fileZ ...
For those of the lesser mind´s hi-fi power equipped, here are two advanced tracks from the new album. Enjoy listening to them!

1. Immortal I Stand (The Birth Of Adam)




2. The Hidden God




Interview ...
at SwordMetal.com ... here.

14 July 2006
Studio Report & Listening Session
MetalMessages ... here comes another one! Just check out www.metalmessage.de , go to the Interview section, click the letter «V» and then enjoy that interesting report filed under VIRGIN STEELE. (in German only)
13 July 2006
David DeFeis at the Asylum ...
Read all his answers to the questions he was being asked here ... (highly recommended)

The Real Radio Show at WLIR from Sunday June 25th ...
We have installed a «repeat» button for you here. ;-)

ANNOUNCEMENT:
We can proudly announce that The New VIRGIN STEELE album is finally done! Those of you who already received the Promo copies, please kindly understand that this was not the final finished version. It has now been finalized, and is complete and much stronger, and heavier than what appeared on the Promo version. And yes... it will be released on September 8th. Stay tuned here for a Synopsis of this Work in the days ahead.

We thank you sincerely for your understanding, belief and support...


VS HOME OFFICE
Mark Gorman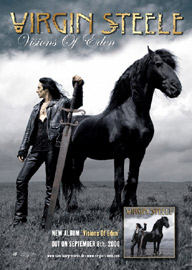 30 June 2006
The eleventh Album of VIRGIN STEELE ...
... entitled " Visions Of Eden - The Lilith Project - A Barbaric Romantic Movie Of The Mind " is going to be released on September 8th 2006. Until that release we will provide you with more / in depth information on the album. For now, here is the track-list:

01. Immortal I Stand (The Birth Of Adam) - 6:33
02. Adorned With The Rising Cobra - 9:40
03. The Ineffable Name - 7:49
04. Black Light On Black - 7:03
05. Bonedust - 6:10
06. Angel Of Death - 8:37
07. God Above God - 7:13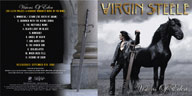 08. The Hidden God - 6:51
09. Childslayer - 5:22
10. When Dusk Fell - 6:57
11. Visions Of Eden - 7:16




ALL MUSIC & LYRICS WRITTEN & COMPOSED BY DAVID DEFEIS.
Published & Copyright 2006 by DEFEIS MUSIC BMI/GEMA, ALL RIGHTS RESERVED.

See also the news on Sanctuary Records website (in German).

21 June 2006
Live on air and on the web
Greetings VIRGIN STEELE FANS!!! Tune into The Real Radio Show Sunday June 25th at 10pm (New York local time!) to hear David DeFeis discuss music, life, and of course the new album which will be released on September 8th ... entitled "Visions Of Eden". (Yes they will play a few samples of some of the songs). They told us that you never know what might happen with the hosts of the Real Radio Show! It is Witty and Wacky Radio at its best.

Here's how:

In NY, tune in directly to WLIR

or... on the Internet, Add WWW.THEREALRADIOSHOW.COM to your favorites.

10pm Sunday, go to the site, click the Banner. A new window will open into WLIR. Click ENTER and rage on "By The Gods"! Once at The Real Radio Show, you can also click the blue link below to visit VIRGIN STEELE's My Space page, or return & visit the OFFICIAL WEBSITE at: www.virgin-steele.com of course. You may also call THE WLIR HOTLINE: 631-648-2557
Remember... Sunday at 10:00 PM on WLIR THE REAL RADIO SHOW.

12 June 2006
VISIONS of EDEN
The new VIRGIN STEELE Album is truly on schedule! David is literally one day away from completing all mixing and mastering, and I can now honestly tell you with complete confidence that it will be out in September. The name of the album is to be...VISIONS OF EDEN, and it is quite Epic. It is I believe the Group's longest album to date, clocking in at 79 minutes and 57 seconds. We hope you will enjoy it. More information, track listing etc., will appear in the weeks ahead...
Thanks for all your Faith, Support, Belief and Patience!
BY THE GODS & GODDESSES,
VS HOME OFFICE
Mark Gorman
29 May 2006
The New VIRGIN STEELE Album ...
... is almost finished. Mixing commenced several weeks ago, and David is nearly finished with all the tracks. He should have the mixing wrapped up within a week or two, and then he needs a few days more for Mastering. All looks quite promising for an early September release. We will keep you informed.

In related News, David and Edward flew over to Germany last week for a listening session for the new album, with all the key German magazines, and the reaction was extremely positive.

Thanks to you All!

See you soon ...

Hail,

Mark Gorman
VS HOME OFFICE

11 April 2006
Interview
David DeFeis delivers more insight to the upcoming new album as he talks to Long Island Music magazine AURAL FIX about the works-in-progress. Find out what the Live / Music scene on Long Island used to be like and what it is these days for him.

Also, check out some more photos from the trip to the South of Spain that we have added to interview / review from the Atarfe VegaRock Festival.
14 March 2006
VIRGIN STEELE in Spain
Last friday the Band performed at the Atarfe VegaRock Festival in Granada. After the concert Carlos Lorca met David DeFeis to ask him not only about where their drummer got lost on the way to the South of Spain... Find that interview and the Set list here... Photos will follow soon.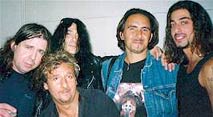 01 March 2006
Maximum Metal
The MetalKnight of maximummetal.com payed VIRGIN STEELE a visit at the KEEP IT TRUE Festival last November and he seized the opportunity with both hands to give them the 3rd degree. Read that interview here...

04 February 2006
www.VIRGINSTEELE.rocks.it ...
... the Italian VS website is back on the net with a new design. Check it out!

New wallpapers
have been sent in from Greece. Check out the gallery / wallpaper section to see how Nikos leaves the Lion standing in the Rain...

11 January 2006
España... ¡Iremos a por tí!
VIRGIN STEELE is confirmed to perform at the :ATARFE VEGA ROCK FESTIVAL:
in Atarfe-Granada, Spain on Friday, March 10th 2006. More info to follow..

Interview..
Italian DISINTEGRATION MAGAZINE spoke with David DeFeis at the KEEP IT TRUE Fest 2005 last Fall. If you have a good command of the Italian language, check out the interview here..

Last but not least..
For those of you who are interested in such, VIRGIN STEELE now also has a myspace presence. The address there is: http://www.myspace.com/virginsteele and also: http://blog.myspace.com/virginsteele