31 December 2004
Our hearts go out to everyone who has been killed, lost or displaced by this horrible Tsunami Tragedy, and in addition our Hearts, Minds, Spirits, & Sympathies go out to each & every Family & Friend of the victims of this terrible disaster...Our thoughts, our hopes, our dreams & best wishes are with you All ... May you find the strength not only to endure, but also to rise again stronger than ever before ...

VIRGIN STEELE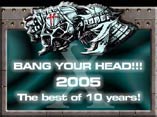 17 December 2004
VIRGIN STEELE are confirmed to play at the BANG YOUR HEAD FESTIVAL Germany 2005! For detailed information check out www.bang-your-head.de

15 December 2004
"All of us here in the Group, and all of our behind the scenes folk were greatly saddened by the tragic events that occurred during the DAMAGEPLAN concert on December 8th ... Our deepest sympathies and sincerest condolences go out to all the Friends and Families of Dimebag Darrell and the 3 other gentlemen so senselessly killed last week ...
Rest in Peace Noble Souls ... May we meet in Honour at the Gate Of Kings ... "

VIRGIN STEELE


25 November 2004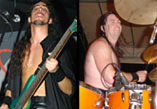 Interview with Frank Gilchriest and Josh Block
Frank and Josh talk about the Summer Festivals, three-hour sets and answer 10 questions of Doom ...



14 November 2004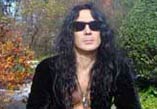 Interview with David DeFeis / Virgin Steele for BARD MegaZine (Poland)
Check out this very enlightening interview with David DeFeis for BARD MegaZine, Poland ..
4 November 2004
CARNIVAL OF SOULS concert review
The first Carnival he had missed, but the last one he did not ... Read Dave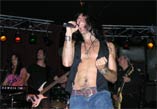 Hilsenrath´s report from the CARNIVAL OF SOULS Concert that hit him straight beyween the eyes, and sent him on a journey from the swamps of the South to the depths of Hell...We present it to you now, live, untamed and dangerous...
1 October 2004
ACOUSTIC TOUR REPORT September 2004 Germany and France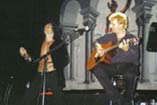 You have already read the setlists and you have seen tons of photos from the Acoustic shows yet. You may have also read Nico´s tour diary in German on www.metal-inside.de. Now, for those who don´t have a good command of the German language, here is a report in English by Edmund Alscott who once again followed his idols to witness the Passion of the Gods...
27 September 2004
The Carnival comes to town...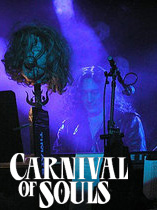 AT 10:00 PM On OCTOBER 23 LIVE IN CONCERT AT: THE V.P. SOUTH 198 Broadway, Amityville, NY
Witness A Rare Appearance of CARNIVAL OF SOULS, aRare Evening of Strange & Beautiful Covers with: VIRGIN STEELE'S, David DeFeis on vocals, Edward Pursino on guitar and Joshua Block on bass, plus drummer extraordinaire Geoff Fontaine from EXORCIST & keyboard High Priestess Lynn Delmato. More info here...

Interview ...
... with METAL MASSACRE-WORLD VERSION ITALY just before the TARANTO Concert. Also a bit late, but worth to read anyway, so here it is.



Click here for the newsarchive ...