21 March 2004

CARNIVAL OF SOULS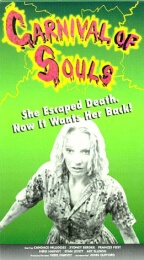 VIRGIN STEELE's David DeFeis, Edward Pursino & Josh Block will team up with former EXORCIST drummer, Geoff Fontaine, and keyboard wizard Lynn Delmato, to perform another gig of "Strange & Beautiful" cover tunes. This show will take place

on: MAY 8th 2004
at: MULCAHY'S 3232 RAILROAD AVENUE, WANTAGH, NY.
This concert is a benefit for the South Shore Music Foundation. Tickets are available through:
South Shore Music: (TEL: 516-541-7433) or
MULCAHY'S: (TEL: 516-785-9398)

For further information contact: www.mulcahys.com
The name of this group of people on this night will be CARNIVAL OF SOULS. When we asked David he had this to say: "Carnival Of Souls" is an old black & white Horror Movie from 1962. It was incredibly frightening at the time, and it is my sincere hope that our performance on May 8th will not be nearly as frightening musically…as the movie was".
LIVE CHAT LOG
If you should have missed the LIVE CHAT with David DeFeis on March 3rd at www.metalitalia.it you can read everything in detail what was going on here when you click the VIRGIN STEELE banner at the bottom of the startpage.

11 March 2004

15 QUESTIONS...
... answered to metalcovenant.com a couple of weeks ago. Find the answers via the menu at the left hand side of the page by clicking the "15 questions" bar. Enjoy!


9 March 2004



ANOTHER IN DEPTH INTERVIEW ...
"ROUND 3": Clara Ramas discovers the Mysteries of Composition and the Madness of performing from David DeFeis. This is actually an ongoing dialogue, so perhaps you should read the earlier ones first Noble Cyber Surfer (read talk #1 and talk #2 here)...


7 March 2004

QUIZ!
Check out this quiz by Dave Hilsenrath and find out all you ever wanted to know about the band!
3 March 2004

LIVE CHAT!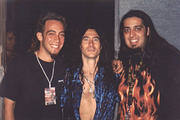 Get all your questions together and get ready for the live chat with David DeFeis
on March 8th 9.30 pm (CET)
at www.metalitalia.it !





CONCERT REVIEW
Read Sarita´s report of her trip to Greece and also her review of the gig in Athens here on the Flames of the Black Star website. Interview & Pictures here.


19 February 2004



Greetings, Salutations & Long Life to You All Noble Citizens of Hellas!
Strange are the Ways of the World...Strange are the Winds, Clouds and other opportunistic weather Formations...
Unfortunately due to circumstances far beyond our control, namely the rather bizarre weather conditions (Ice & Snow)...we were unable to travel with all of our equipment to Thessaloniki to perform for those of you who live there, or in the surrounding areas. I want you to know that we truly wished to perform for you, and we are seriously pissed off that we were not able to reach you! I also want you to know that we will return again, and we will play a very special concert for you, as soon as possible. Eternal Thanks for your Faith, Heart, Belief and Understanding...



To those of you who attended the concert in Athens, I say...Cheers, & Efharisto Poli, for making this an incredibly Great Night to remember Forever!!! Your enthusiastic participation (Chanting, singing, stomping, leaping, diving, shouting...etc.), made the Evening a most Glorious, & Magickal experience for us, and we thank you sincerely for this! The An-Club truly overflowed with a massive amount of bodies and Extremely Powerful Energy! Thanks very much for the tremendous reception! We won't forget you.

If all goes well we will be back in Greece again before the year is out, or at the very least by early next year. Meanwhile keep well, stay Invictus, and Royal Thanks for keeping the Spirit Of Steele Alive!!!



By The Gods & Goddesses,

David DeFeis
VIRGIN STEELE

This was the SET LIST FOR ATHENS, GREECE February 15, 2004:
1. AND IN THE RED SEA... INTRO
2. KINGDOM OF THE FEARLESS (The Destruction Of Troy)
3. LIFE AMONG THE RUINS
4. THE ANGEL OF LIGHT
5. THE WINE OF VIOLENCE
6. IN TRIUMPH OR TRAGEDY
7. RETURN OF THE KING
8. BLAZE OF VICTORY
9. DUST FROM THE BURNING
David addresses the Crowd in Greek and English...
10. NOBLE SAVAGE
Audience participation... Crowd singalong / Mind Body Spirit...
11. WINGS OF VENGEANCE
12. BY THE GODS
13. THROUGH BLOOD & FIRE
14. RISING UNCHAINED INTRO into.....
15. THE VOICE AS WEAPON
16. INVICTUS
Some more... talking to the audience...

17. GATE OF KINGS (acoustic)
Talk….
18. A TOKEN OF MY HATRED

19. VOCAL SOLO - CROWN OF GLORY INTRO...
20. EMALAITH
21. THROUGH THE RING OF FIRE
22. THE BURNING OF ROME
23. THY KINGDOM COME INTRO
24. A SHADOW OF FEAR
25. (Piano Introduction)
26. WHEN THE LEGENDS DIE
27. GUITAR SOLO / VOCAL SOLO / Burning Sword…
28. GREAT SWORD OF FLAME
29. DRUM SOLO
30. MINUET IN G MINOR
31. I WILL COME FOR YOU
ENCORE:
32. A SYMPHONY OF STEELE
33. "MARRIAGE THEME" into…..
34. VENI, VIDI, VICI


22 January 2004
CONCERT DATES:
VIRGIN STEELE WILL PERFORM 2 CONCERTS IN GREECE. On February 14th, in Thessaloniki, at the Hydrogius Club, and on February 15, in Athens, at the Rodon Club. For Tickets & all information contact:
Didi Music / Big Star Promotion LTD
Music Production & Concert Promotion
3 Eptanisou & 2 Pipinou Str
11257 Kipseli Athens
Greece
Tel.: +30-210-882 04 26
Fax: +30-210-882 08 17
Email: didi@otenet.gr
And now ... AN ANNOUNCEMENT TO OUR FRIENDS IN GREECE:
Cheers, Noble Greetings & Royal Salutations Dear Friends!
We are Honoured and Sincerely Thankful to you ALL for bringing us back to..."The Home Of The Gods! We have missed you, and we feel extremely fortunate to be able to visit you once again! Since we last came to your shores, we have recorded and released several albums, the Triple CD Set "THE HOUSE OF ATREUS" ACTS I & II, also THE BOOK OF BURNING and HYMNS TO VICTORY. In addition we also managed to re-issue the early first two albums and the first EP. This... plus everything else in the VIRGIN STEELE Catalogue, makes for some very difficult choices regarding our Live Show! What should we leave in, what should we leave out!??!!!! To address this problem, I think we will try to represent (if possible), a cross section of all the recorded "Works" thus far, with perhaps a heavy nod to "THE HOUSE OF ATREUS" tracks. (After all...these Works do deal most directly with your Beautiful, Noble Country!!!) We have never been the kind of Band that plans only one set and rarely changes it for years and years. No that doesn't work for us at all. What we always attempt to do, is prepare something different for each Country that we visit, in order to make that visit a unique experience for both the audience, and for us. In this way we never get bored with the Concerts, and we must always...always... stay on top of our game, completely focused on the Music. We never just "go through the motions", and we are never on "automatic pilot". We are always completely engaged in each performance.
This method of operating can be risky, as it forces us to remember thousands of notes, words, changes, etc!!! But...we feel that it is necessary and worthwhile. In this way the Group remains in contact with all the Works, as we are then constantly coming back to the Catalogue and trying different Songs out. Something that we haven't played for years can suddenly be in the Set! This approach helps keep us firmly grounded in the meaning of what VIRGIN STEELE is. We will quite possibly play some things that we've never done live onstage before, and of course many things that we've never done in Greece before! I can't tell you exactly what the complete Set List will be, but....I can tell you a few of the tracks that I think most likely will be in there. I'm sure that we will play KINGDOM OF THE FEARLESS, GREAT SWORD OF FLAME, THROUGH BLOOD & FIRE, and A SYMPHONY OF STEELE to name just a few. We also might attempt one or two of the "acoustic" things we've been playing, such as GATE OF KINGS or the extended version of GOD OF OUR SORROWS.
What will be...will be! We hope you will enjoy these performances, and we hope we can meet as many of YOU as possible during our week in Hellas! (Yes we shall be with you for a few days, so let's share in the New Wine of Dionysus!!!)
We Thank you again Noble Friends!!! Keep well and remain Forever...INVICTUS!!!!!!! See you soon!!!
BY THE HAMMER OF ZEUS,
VIRGIN STEELE

AND TO OUR FRIENDS IN OTHER PARTS OF THE GLOBE:
We are currently planning Concert Dates for all other corners of the World. As soon as the dates are confirmed .... we will post them here. We Thank you ALL for your Tremendous Faith, Heart, Belief and Support!!!
As Above...so it shall be Below...
By The Black Sun & Moon,
VIRGIN STEELE
05 January 2004
A DIFFERENT ANIMAL
How did the show at THE VILLAGE PUB SOUTH on December 13th go? What was the setlist and why did they have to call for the Exorcist? David, Ed and Josh will tell you in this fast chat ...
01 January 2004
A NEW YEARS TALE
Outside the wind howled & fog covered the streets, inside ..… the candles flickered with the Spirit of Memory, the fire spoke of days long past and ages yet to come, the wine was cool, fragrant and bewitching, and the faces were noble, proud, and thoughtful, wrapped in the swirling mists of dream ..... and the band played on …and ... on...
25 December 2003
Cheers, Greetings & A Loud Immortal & Eternal Royal Thanks to You ALL!!!!!!!
We hope you have an Enchantingly Glorious Holiday Season, and a Most Magickal New Year!!! We Thank You ALL Sincerely for your Tremendous Belief, Support, Honour and Spirit! You ALL are Truly the Best Friends that a Band could ever hope for, and we are Eternally.... in your debt. We hope the New Sounds for the coming New Year will Bewitch, Mystify, Terrify and Intoxicate You ALL!!! Hail & Cheers to Your Life & Health!!!!!!! "POUR THE WINE IN THE CUP OF THE FUTURE & RAISE YOUR GLASS FOR TODAY"!!! Let the Feast for The Marriage Of Heaven & Hell Begin!!!!!!!!!!!
With Noble & Most Royal Thanks, By The Hammer Of Zeus,
VIRGIN STEELE
2 December 2003
Special Gig ...
On December 13th VIRGIN STEELE'S David DeFeis, Edward Pursino & Josh Block, will team up with former EXORCIST drummer, Geoff Fontaine, to perform a gig of Strange & Beautiful cover tunes. This show will take place at THE VILLAGE PUB SOUTH (198 Broadway, Amityville, NY 11701). This concert is a benefit for the South Shore Music Foundation. Tickets are available through South Shore Music (TEL: 516-541-7433), or at the Village Pub South (TEL: 631-598-7261). For more information contact: http://www.vpsouth.com/
In other News ...
A new book about BLACK SABBATH BOOK, written by Gary Sharp Young is on the stands now and …it features a moment or two with our friends VIRGIN STEELE. VIRGIN STEELE toured Europe with BLACK SABBATH on the "Eternal Idol" Tour. For information on how to purchase this book and/or read a chapter, click here. For other Noble Books by Mr. Young, including an Encyclopedia of Heavy Metal, contact: http://www.rockdetector.com/
18 November 2003
Diabolic-Optical Savagery!!!
Dear Friends .. new Photos have been added to the Photo Galleries.
12 November 2003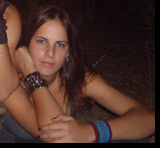 Clara talks to David once more ...
... and dives deeper into his music. Read all about it in this interview. Also check out the questions and questionnaires for Ed and Josh and don't forget to take a look at all of Clara's latest drawings!
31 October 2003
STUDIO NEWS & OTHER HAPPENINGS
VIRGIN STEELE are back in the Studio completing the final recordings and mixes on David DeFeis' "Barbaric-Romantic Movie Of The Mind" ..... the "LILITH" soundtrack. All is going quite well, and apparently there is enough music recorded for at least two CD's. No word yet as to if this Work will be released as a single, or a double CD set. In addition to the recordings for LILITH, the group is also working on another collection of songs based on ... "the end of the world". In still yet another project, David & Edward are working on an album of acoustic songs. I attended one of their "Acoustic" rehearsals ... it was one of the loudest performances I've heard in quite some time! Meanwhile the "LILITH OPERA" starts up again for another round of performances on NEW YEARS EVE. All dates to be posted shortly. As regards the video/DVD project it is still in the works for the coming year, along with a live album. What will be released first ... I have no idea!!! But stay tuned ... I will find out! Contrary to any rumours the Band is still all in one piece, with the same lineup. David DeFeis, Edward Pursino, Frank Gilchriest and Josh Block are preparing for the up coming GREEK Concerts as well as several other dates. Apparently David DeFeis, is not the only workaholic in the group. Drummer extraordinaire Frank Gilchriest, has also been quite busy lately. He's been helping various friends out by doing session work on recordings with Riot, Gothic Knights & Holy Mother among others. And in addition both David and Frank took time out recently to play a rare 'one off' surprise Blues/'cover' gig together. This gig also featured Pete from Riot on bass, and Tommy from Holy Mother on guitar. That's all for now. See you again soon.

Cheers & Eternal Thanks for your belief and support!

Mark Gorman
VS HOME OFFICE
14 October 2003
VIRGIN STEELE will return ...
... to the Home of the Gods!!! By consulting the Oracle Of Apollo ... we found out that The Hammer of Zeus will rise high over Olympus and strike with Savage Nobility these Mighty Kingdoms Of The Fearless: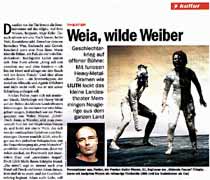 on February 14 2004 Gr - Thessaloniki, Hydrogius Club
on February 15 2004 Gr - Athens, Rodon Club
Another (re)view on Lilith ...
... from the weekly German magazine STERN: For those of you who have a good command of the German language, here is an article which was released a couple of months ago. It is a most interesting & entertaining read.